The Origin of Eric the IT Guy
I was recently asked, "Why call yourself the IT Guy? Why not just use your name?" Great question! In the professional world, we are encouraged to "build a professional brand," I just took it to an entirely different level.
There were a few minor reasons. One of which is privacy. I initially didn't want my full name publicized all over the Internet. However, I eventually realized that anyone that wanted to figure out who I was badly enough could follow the breadcrumbs to LinkedIn.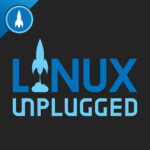 Another more humorous reason was that I used to hang out regularly on Linux Unplugged, a live podcast that features a Mumble room for guests to jump on and be a part of the hosts' discussion. When I first joined, I was "erich1527". Little did I know that there was an Erich who worked with an open-source project and frequently came to hang out on the show as well. Having two Eric's made it confusing for the host!
When the IT Guy was born, I worked full-time as a Systems Administrator and part-time trying to start my own IT Consulting company in the Kansas City area. Granted, the consulting business withered away as life changed, kids came into the picture, and priorities shifted. However, it gave me the branding I wanted to create!
I had a client at the time who had me handling an office move. When I walked in the day of the move, the lady behind the front desk leaned into the main conference room and, to her boss, said, "Hey the IT Guy is here." I was hooked!
I loved how simple the name was: "Eric the IT Guy". It was generic but appropriate. The IT Guy could be any of us who deal a lot with technology and trying to get it to work. (Obviously, some of you might have to be the IT Gal…but I digress.)
I had colleagues in the technology space who helped me find a voice. I borrowed equipment from them, recorded sample episodes, started appearing on podcasts as The IT Guy. It stuck. It felt right!
When I realized that the brand was working, I was at a DevOps conference here in Kansas City. I introduced myself as Eric, sporting my GitLab work t-shirt at the time. The dude I was chatting with said, "Wait. Eric…Eric…The IT Guy?" My response was a huge smile and "The one and only!"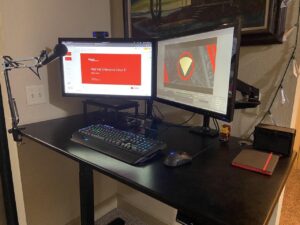 Some of you may laugh at the name Eric the IT Guy, but hey, it works. As the IT Guy, I try to help educate my fellow technologists. I try to bring exciting technologies to the forefront. I try to teach methodologies and techniques that can save you time and trouble that I dealt with as a Systems Administrator.
Do you need to give yourself some cool nickname or create a personal logo? Probably not. Do you need to network, build connections, and share your knowledge? Most definitely!
If you aren't sure how to grow your network, you can start by adding me! I am just about everywhere as @itguyeric. Find me, let's chat; that's all it takes to get started! One person, one conversation.